Okay - I am a posting maniac today...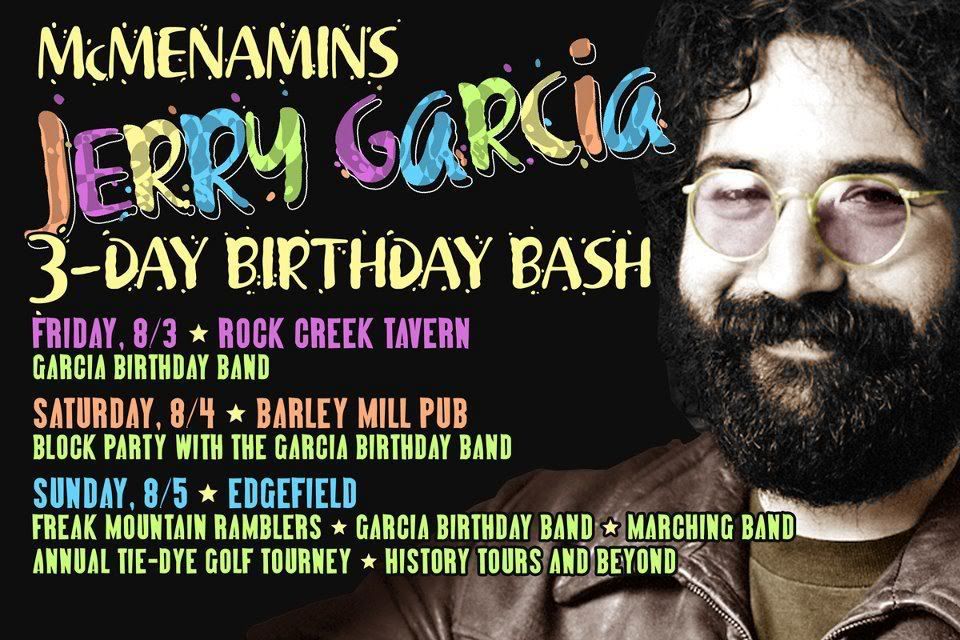 Friday, August 3rd, 2012 Rock Creek Tavern 9PM
10000 NW Old Cornelius Pass Rd Hillsboro OR 97124
Price: free, 21+ after 10PM
Saturday, August 4th, 2012
The Barley Mill Pub Barley Mill Birthday Celebration - 6 PM 1629 SE Hawthorne Blvd Portland OR 97214
Price: free! all ages
It's the Barley Mill's birthday once again. If you're a Portland Deadhead, chances are you've been here to check out all the Dick's Picks on their jukebox. Consider this a warmup for the major throwdown the following day.
Sunday, August 5th, 2012 Edgefield 1 pm
Price: free
This is the one that started everything--twelve or so years ago, the band didn't have a name and played a laid-back afternoon set in celebration of Jerry's birthday. Now the event is the band's namesake: 3 BIG sets of all your favorites, with guests, sit-ins, and who-knows-what else. The always amazing and fun FREAK MOUNTAIN RAMBLERS roll the jams into the night. Not to be missed!