DancinBear wrote:
SunshineSue wrote:
WeCanRun wrote:
*tweet tweet* Sandy benefit will be at the sweetwater in Jan. but you didn't hear that from me *tweet tweet*
I do believe you're right about Sweetwater, though hard to tell if it's a benefit yet. But it definitely appears the shows in 2013 will be starting even earlier than we thought, given this poster. May the retirement rumors now be shelved for another year or more, please!!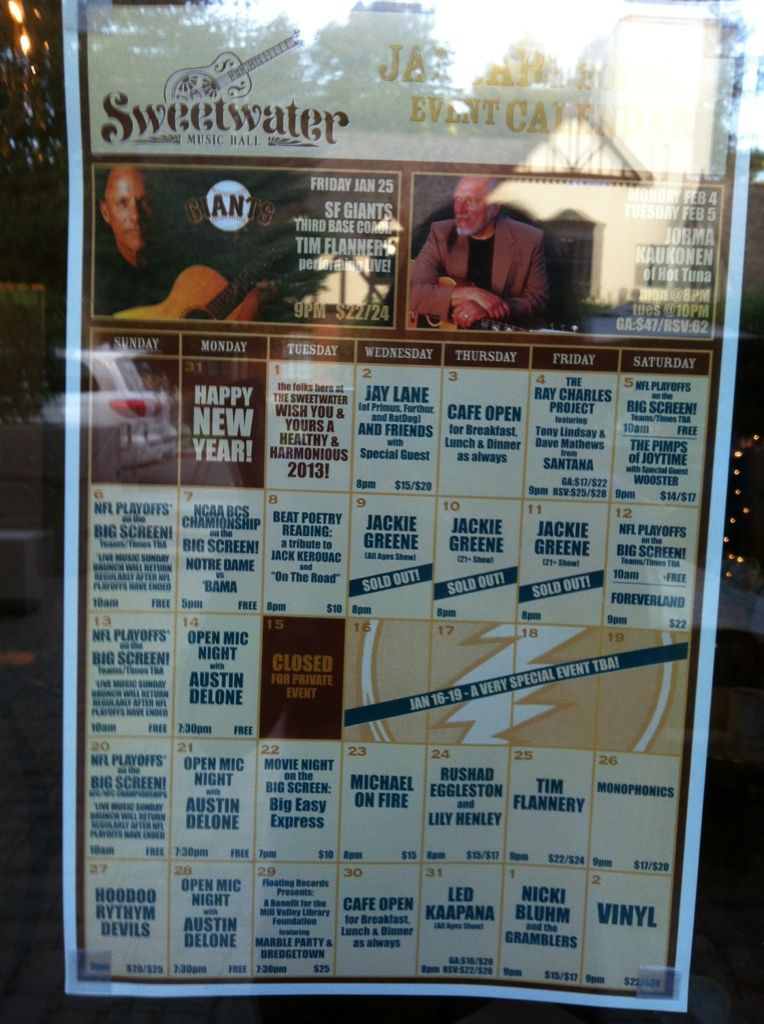 Retirement definately in the bag, hence the Phoenix themed posters for this here NYE.
------------
I thought phoenix theme was related to surviving the end of Mayan calendar
Actually I saw it as the rise of a new Furthur model based in the Bay...TXR and Sweetwater and TRI are ways for them to accomplish the goal of still playing but getting off the road so much...still supplemented with East Coast tours of course, b/c that's where the $$ is. But with longer runs in fewer cities.
Just my 2cents...